Hard to imagine, I know, that it's two years since my first publication – On My Knees. I've come a long way since then and to celebrate I've reworked the story and re-released it – with British spellings, too. This time round it's available exclusively through Amazon so that readers who are members of Prime can borrow it for free. Links are below, along with an excerpt and new blurb. It's also at a reduced price if you feel like buying it – and if you do, you can always send me a request on Authorgraph for a signature.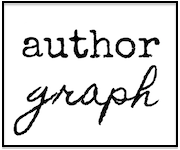 Thank, you everyone. I hope you enjoy it!
Tris
(PS: I'm also chatting to Kiran Hunter – you can join us here http://wp.me/p1BeVi-8H )
Blurb
Mark's life is in turmoil. Held together by alcohol and antidepressants, he ducks and dives through the war zone his marriage has become, and watches helplessly as his business spirals down the plug hole. After yet another blazing row with his wife he escapes to the gym, intending to work off steam – and the effects of too much wine – but a tall and very handsome stranger catches Mark's eye.  Feeling uncomfortable and weird, and in no hurry to return home, Mark agrees to a pint in the nearby pub. Before the night is out, Mark finally understands that he isn't weird – he's gay – and a new world opens up for him.
(Novella circa 25,500 words. Contains explicit gay sex scenes /group scenes)
Excerpt
Chapter One
London, May 9
"For Christ's sake, Diana, will you stop your fucking nagging for once?"
I'd barely got through the door before the usual evening bust-up flared. All because I'd stopped by the wine bar on the way to the tube station for a few drinks. Just a foursome: Alex, the guy I shared an office with, and a couple of his mates who'd come up to town for a night in the West End. And me, of course. In any case, I'd long ago lost any eagerness to get home early. I used to count the minutes to home time then rush off to catch the train and get back to my wife. Things change. If we didn't argue about one thing it was another, and since the row came guaranteed whatever I did, I'd started taking the view that I might as well be hung for a sheep as a lamb. Jesus! That's something I picked up from her – talking in clichés.
"You're drinking too much." Diana funnelled the words through pursed lips and frowned. "How much have you spent? Eh? Show me the bill." She hurtled towards me and tried to dig my wallet from my jacket pocket.
"Get off," I said, wrapping my arms around my body. Four grown men after work could drink a lot more than she would ever forgive. "You treat me like a child."
"You behave like a child." The neighbours would be able to hear her raised voice and I told her so. She craned forwards into a posture that would have been threatening if only she'd been nine inches taller. "You're just…just…"
And I hated that, too. She did it all the time, start a sentence and leave it dangling in the air. "Just what?"
"You know very well. I didn't marry an alcoholic," she said, clenching and unclenching her fists by her side.
Alcoholic? I was not and never have been an alcoholic. A drunk, yes, but that's different. "And I didn't marry a nagging bitch." Oh, I regretted it instantly. I threw my hands up in a gesture of peace. "Sorry, sorry. Please can we try to have a normal conversation?" She grabbed a knife off the kitchen work top and lashed out. I leaped back just in time. "You're mad. Like your mother. You're unhinged." I struggled to hide the fear. For a little person she packed a punch when she wanted.
She lunged at me again, her unruly hair falling across her face. "Well, if I am, it's you that's driven me to it." She missed. The knife flashed by my side and I brought my hand down on her arm, knocking the blade to the floor. She squeezed her wrist with her left hand and cursed.
"I'm sorry," I said, reaching out to her. The love had gone but I had no wish to hurt her. "Here, let me look." I took her hand but she snatched it away.
"Don't you dare touch me." She stamped on the floor and turned her back on me.
I couldn't win. I knew it from previous experience. The best thing I could do was put space between us. I took my chance and bolted out of the kitchen door. We lived on the top two floors of a Victorian house in a duplex we'd bought together. From the central landing a dog leg stair led to the ground floor. As I rounded the turn in the stairs I heard her coming from the kitchen. I should have left it at that and just scarpered – but I didn't. By then my blood boiled with anger so I shouted over my shoulder. "Well, if I am an alcoholic, you've driven me to it."
"Oh, really? And where do you think you are going?"
"Out."
"That's just typical of you. Come back here and deal with it."
But I had no intention of going back. Not then. I turned the key in the lock and pushed open the door into the shared hallway.
"You bastard!"
A stabbing pain shot through my shoulder. I toppled but managed to stay upright as a heavy dictionary fell to the floor with a thud. From above she hurled books down the stairwell, swiping them off the shelves to judge from the avalanche. I nipped across the hall and ran into the street, slamming the outer door behind me.
Even in the street I heard the thunder of her hooves coming down the stairs. I got into the car as fast as I could and locked the doors. I started the engine but didn't manage to make my getaway before she appeared in the street, fists thrashing the air. She grabbed the driver's door handle just as I accelerated. I didn't look at her. I eased the car out of the space, hoping she would let go. Half-hoping that the wheel would crush her foot.
"Come back! Come back now!" She beat her fists on the window and I feared it might smash.
Clearly, she had no intention of letting up so I hit the accelerator. She leaped back out of the way as the engine purred and the car turned. As I went down the hill, I could see her in the mirror, standing in the middle of the road with her hands on her hips, shaking her head. Well, at least she was unhurt.
But then I faced another problem. Where to go? All of our friends lived on the other side of town and, considering I'd been drinking, I didn't dare drive far. All I needed was to lose my licence and I'd be well and truly fucked. Then I remembered that my gym bag was in the boot. The gym was no more than a mile away, and the exercise would help my system break down the alcohol.
And work off the misery of another day in hell.